On this episode of Jesus Loves Oregon I have the opportunity to sit down with the founder of God Will Provide International Ministries Peter Nakhaychuk. We discuss his story of receiving Gods mercy and being free from a life of persecution in Ukraine. Peter shares with us his encounter with the Lord that changed EVERYTHING! God Will Provide is a global ministry with Rehab Centers, Missionary Schools, Orphanages, Churches, and beginning in May Crusades in CONGO!!!!
ABOUT - God Will Provide Global Association is a non-profit organization, which was established in 2004 for the purpose of spreading the Gospel throughout the world. Moved by a burning desire to testify to people about Jesus Christ, we have reached out to many different countries, sharing the Good News of One who died for the sins of this world. What originally began as a small circle of daring hearts with big dreams and an even bigger vision has grown into an international support system, fueled by faith and perseverance. In 2005, the city of Boring, in the state of Oregon, became home to a Christ-based rehabilitation center for men, followed by a rehabilitation center for women, which opened in 2009. God Will Provide International Mission functions as a network through which we connect with people overcome with drug and alcohol addictions, as well as related physical or spiritual struggles. As we arrive to any new country, our plans are to build an orphanages for parentless children in the community. We pray for God to persevere us as live vessels in His hands, through which the Gospel may be carried to the ends of the earth.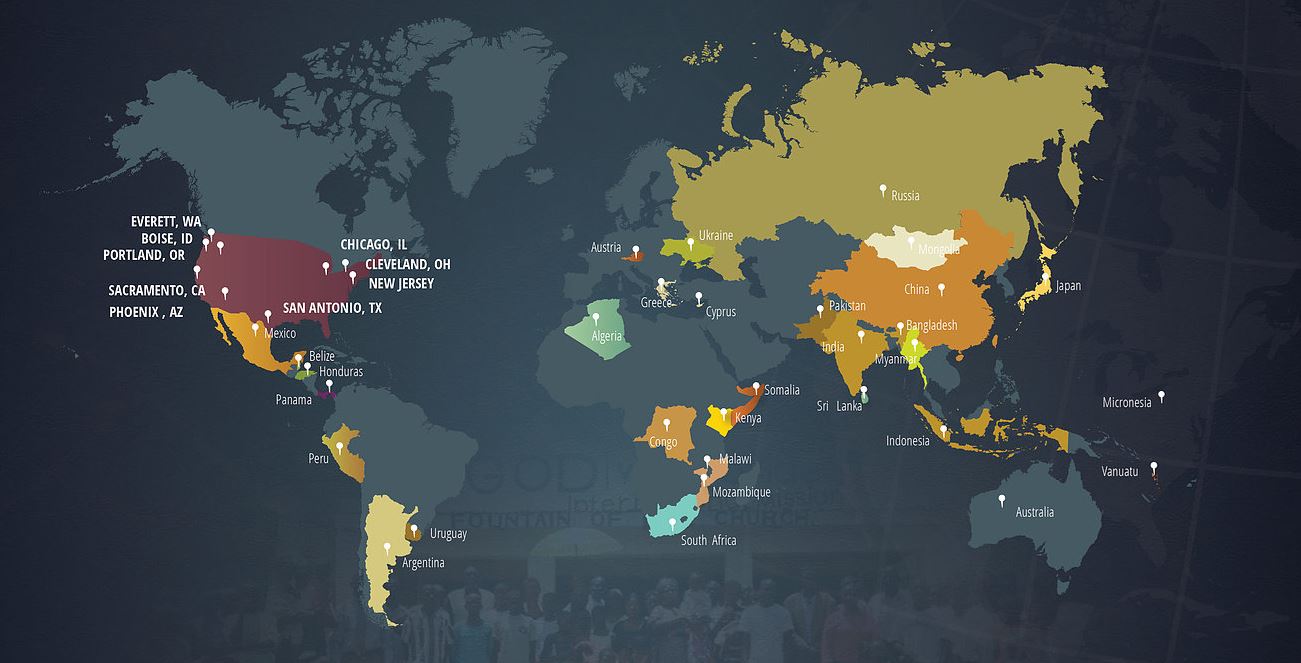 MISSION STATEMENT - God Will Provide is a Scripture-soaked, Spirit-led community expectantly seeking transformation into our identity in Jesus.
VISION - Equipping one another to bring the wholeness of Jesus to a broken world.
CORE VALUES – Knowing God– Pursuing an intimate, accurate, growing relationship with God. Loving Generously– Joyfully demonstrating God's abundant love. Developing Disciples – Maturing and mobilizing followers of Jesus. Building Family – Nurturing healthy relationships in homes and in the family of God. Partnering Missionally- Strategically aligning the Body of Christ for the mission of Jesus
Podcast Music: "Going down to the River" by Sean Feucht - Keep this love Alive